Digitalization is at its prime youth and it is imperative for a business to have an aesthetic website. When the world judges a company by its website, and it plays a pivotal role in the exponential growth of your business.
The need to have a professional Web Development Company is indispensable. Hence, choosing the right company to develop a website cannot be more necessitous than now.
But why do you need the right website development company in the first place? Why can't you just choose a company next door?
Yes, you can hire the company next door only if they can take care of many needs that arise along with website creation.
Your reputation matters to them
The right web development agency would strive to give you the best design to help you make a good first impression.
Once a website is created, the work doesn't end here; the website will need constant maintenance which could be handled only by a web development company of repute.
The right web development service can revive your grizzled website
Many businesses are stuck with the websites that were made in the stone age, contemporary is the need of the hour.
An average internet user spends around 5 hours online, so having a functional website is a necessity and it connects with the users on an emotional level. The right web development company would keep the usage and interface of the website simple and easy to follow for the user.
A company should look for a better web development agency if they are not happy with the existing look and feel of the website, and the existing development partners are unable to meet your requirements. Read on to understand how to choose the right web development services.
7 tips to choose the right Web Development Company for your business
1. Seek Google's help and make a list of web design companies near you
As cheesy it may sound, but it should be the first step to identify the best website design agencies near you. How is it important, you ask! To be able to meet the company personnel to brief them about your requirements and to check on the development of work done from time to time is easy when they are at an approachable distance. Also, it is not obligatory to settle for a company just because it falls under your proximity. The agency should be of repute.
2.

Give adequate attention to the company's website
The company's own website is an indicator of its potential. A website development agency should have a tasteful website. Their website flaunts the style and vibe of the company; hence, it is perfectly fine if their website is different from your requirement, what matters most is how they cater to your demand.
Check the website on the following grounds,
Does the website's home page look pleasing?
Is the website responsive?
Is it easy to navigate through the different pages?
How do you feel as a user while visiting their website?
Go through the content they have on their website. Read on to understand their work. If the website looks attractive, functional, and offers a good user experience then it is time to move on to their portfolio page.
3.

Go ahead and check out their Portfolio Page
Every web design agency has a portfolio page to showcase its craft. A portfolio is the proof and example of their work. Assess the websites that are developed by them and look for points on how different it is from their own website. A good web development agency will always consider your requirements and will develop the website accordingly. Also, scrutinize the work keeping your specifications in mind. Again, ask some basic questions (mentioned above) to yourself to help you make a decision.
If the answers to these questions are positive, go ahead and set up a meeting with their web development team. This brings us to our next point.
4.

Schedule a meeting with the development team of the company
Again, consider asking these questions to yourself.
Was it convenient to talk to the company's front desk?
How do they treat you as a client?
Was it easy to schedule a meet-up?
Did they care enough to ask basic questions about your company or they simply went to a hard-selling attitude?
Understand that this web development company will be working with you as your technology partner for the next couple of months and could be there for a longer period. The first person you talk to might not be the one you deal with later but it will set a tone and create a comfort zone for you.
5. Meet the development team of the company
Finally, you are meeting the shortlisted company which potentially could be your long-term partners in maintaining/handling your website. A couple of questions to consider before you go ahead with a green signal and hire the developers.
Was it comfortable to set up a meeting with them?
Is the team polite and cares to listen to what you have to say?

A website design agency will always listen intently to your brief and will deliver what you need. It should not be the other way around.
Were they dressed decently?

This could be a major factor to consider because it tells you about their culture at their company and how serious they are about their work. A pleasing personality always sets the mood right and you want to talk to them if they are cordially dressed.
Did they ask relevant questions about your company?

Asking questions shows how much they care to get the tone right for the website.
The development of a website is a tedious task, and it can turn out to be disastrous if due diligence isn't given while selecting the web development company. The process of switching developers is even more chafing, so make the decision wisely.
6. Be specific about your expectations from the company
Even though it is you who is hiring a web app development agency, it is imperative that you also have a detailed description ready for them. It will help them understand your specifications and expectations from their website development services.
Give out as detailed a brief about your expectations and requirements as possible because they need to apprehend your requirements. Sharing details will save you the hassle of switching developers as it ideally should be a long-term association.
It is a misconception that all websites are the same. What works for one may not work for another. An e-commerce platform development agency might not do justice to a software-oriented company. The aesthetics of the two companies are poles apart and so are their requirements. Hence, it is in the best interest of everyone if expectations are clear from the very beginning.
7.

Determine the compatibility
It's not just the compatibility of software that matters the most, there should be compatibility between you and your web development company. This association can be prolonged provided you are satisfied with their work.
Spend time with your prospective development team. Try to get into detailed discussions to avoid confusion in later stages. Swapping web development partners is an arduous task, which is time-consuming and costly.
Since you are looking for a congruent relationship, understanding their work culture and how they work under pressure is paramount. As important as their work profile is, do not underestimate the power of compatibility.
Once all of the basics are sought out, it is time to take the big leap. Consider the following questions to ask your prospective web application development partner before going ahead with the formalities of signing them.
1.

Do they have expertise in your domain?
Having an experienced partner is always a positive point. Although this should not imply that a company that is fresh in the market can't give you results. Instead, they might have some unconventional and better services to offer. The answer here will reveal their personality and seriousness about their craft. Consider them as they can give you better pricing and will strive hard for perfection. Also, do not let it come in the way of professionalism.
2. How much importance is given to the user experience factor while developing the website?
A website is created keeping users in mind and it is in the heart of every company to give the best user experience to their visitors. Enquire about their methods and plans to make the website user-friendly and accessible.
3.

Ask for a comprehensive overview of steps that will be taken while developing the website.
Your potential web development agency should be able to convey some basic blueprint of what steps will be taken to get the work done. This will allow you to manage and keep track of work and have it done on time.
4.

Maintain transparency on the cost you are willing to pay for a running website
It is only professional to have clear notions of remuneration they are asking and if it fits your budget. It is better to ask for free services that they provide apart from the main web development services. Some of these could be the plugins that you may use in the future without incurring any extra cost.
5.

Enquire about some basic details
It may seem too technical for a businessman but enquiring about the core language and framework will help you decide the kind of website you are looking for. Whether you opt for core languages like PHP, Java, or open-source framework or even just a CMS is your requirement. A perfect developer will lead your concept into a working model.
6.

Ask for all the support you might need in the future.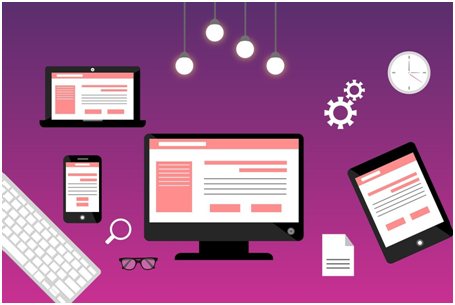 Maintaining a fully functional website is also a huge work, hence, ask for ongoing support costs. A good web development company will always provide you with tools that will help you upgrade your website. They will offer their services in case of any new page or feature you might want to add. These features have changed tremendously over the last decade and a lot of technical support is expected of a web development agencies:
Creating a website isn't enough, the company should help in getting the right domain name along with efficient web hosting services. The right agency will do their homework before they select one for you. They will try to choose a hosting service that:
Gives better website load time. A website that loads fast gives users a better online experience.
That ensures to have less downtime. A mediocre web hosting service can raise many issues and can cost you, clients and they can lose trust in your business.
Protects the website from phishing and other online fraudulent activities. A website hosting service of repute has a strong firewall to handle online threats.
A good web hosting service will also create timely backups that help you restore the critical data in case of any mishap. Only a responsible web hosting company would consider it.
It goes without saying that a website should have an unbreachable security system. A good web developer will leave no stone unturned to maintain a secure website at all times. They will make sure to host the website with a secure IP address. A website with enables HTTPS offers a protected website. It is better known as SSL(Secure Socket Layers), the crucial information is encrypted and is difficult for hackers to access.
In times like today when social media could decide the fate of a company, a web development service should not ignore the necessity of being present on social media, hence should extend its support in the sector.
Although presence on social media is vital for growth, and a good web development partner would give you,
SEO(Search Engine Optimization) support to increase website traffic, conversion rate, and revenue.
Search engine marketing is better known as pay-per-click advertising. It helps the business get consistent website traffic.
Social media marketing, will help the business flourish and sustain in increasing competition.
Content marketing, to increase your visibility and presence online. They will help in SEO copywriting that sets a harmonious tone with prospective customers.
7.

Pay extra attention to detail
When you fail to give attention to detail, it will lead to confusion on both ends. Be concise and clear about the logos and data you want to keep from your existing website. Ask for any information that you think is important. Also, enquire about the work they delegate to freelancers. It is always better to make associations with a company that has a dedicated staff along with some dedicated freelancers.
This extra step will save you from multiple anxieties in the future and the website development process that seemed humongous and intimidating will be a delightful journey.
The right website development partner will help you at every step of your online journey. This is why it is vitally important to choose a service that goes out of the way to help you and gives solutions to the roadblocks you may encounter during the online expedition.
There are no set rules to choose a web development partner. What works for one business might not work for you, so choose a company that stays with you and meets your expectations.
---
Agency should be able to suggest the best suitable hosting provider to avoid website downtime, server errors. Clients expect such suggestions from service providers. We should write accordingly.
Client must ask questions related to website security and how they are gonna make website secure.
Let's not talk about social media only. Businesses want to grow digitally, that's why they planned to go online and create website. They might ask for digital marketing support from web development service providers. People prefer all possible solutions at one place. If you want to mention specific services, then mention SEO, google ads, email marketing, affiliate marketing also along with social media marketing. Or you can go ahead with the word "Digital Marketing" also.