Web Applications customized for you
Custom Software development, Custom Dashboard development, Data driven software
Questions on Custom Software
Call us
Customized Software Solutions built for Manufacturing Industry, Visual ERP Add on Tools
Get Custom Software Built F.A.S.T.
Friendly, Affordable, Scalable, Timely
Custom Software Development
From simple to complex, we address all your business needs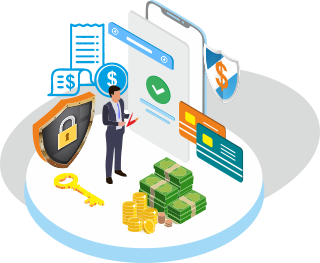 We deliver world class, innovative, simple & efficient software solutions which reduce your costs, increase your productivity and helps you grow.
We are on a mission to help Businesses to use the IT in an effective manner so that the management and team can focus on core functions and help business grow.
Call us now for Customized Software Solutions, Web Application Development, Mobile App Development, Visual ERP related customizations, Crystal Reports development and consultancy services and feel the difference.
We are a team of dedicated and experienced professionals and have proven track record of creating success stories
that every business has unique needs, and we offer customized software solutions for your specific needs
Try us to find out that the custom software solutions can be developed and implemented in a timely manner
Our QA specialists use best in-class tools and ensure that we   deliver software solutions that work effectively.